Services Offered
Total project support; from start to finish
From roads, highways, and industrial power projects to landfill and fluid containment builds - we can meet the demands of your large-scale heavy civil earthworks needs.
Quality estimating and budgeting
Committed to developing project estimates, assessing constructibility of the project, and providing value based options to our client.
Design-build project management 
In-house capability to handle the design and execution of complex projects, helping to streamline the entire process from start to finish.
Early civil earthworks
Our technical civil scopes include a wide range of services, such as site preparation, foundations, roads, and infrastructure upgrades.
Facility site grading
Ability to complete large-scale civil earthworks projects with an equipment fleet that can perform in challenging conditions and climates.
Dyke construction
Experience in constructing water management facilities and dyke structures in accordance with the technical specifications and tight tolerance.
Highway and access road construction
Construction experience building transportation networks that include secondary and primary highway road grades, as well as access roads.
Landfill, pond and fluid containment construction
Experienced in the construction of large ponds and lagoons with complex geotextile and dewatering systems.
Bridge and culvert installation
Site preparation, foundations, structural design, construction, and ongoing maintenance of large span bridges and large diameter culverts.
Survey management
Self performance of survey for construction layout and quantity calculations using total stations, laser scanners, and GPS equipment.
GPS grade-controlled equipment 
A fleet of GPS grade-controlled graders, dozers and excavators equipped with the latest technology for precision material placement.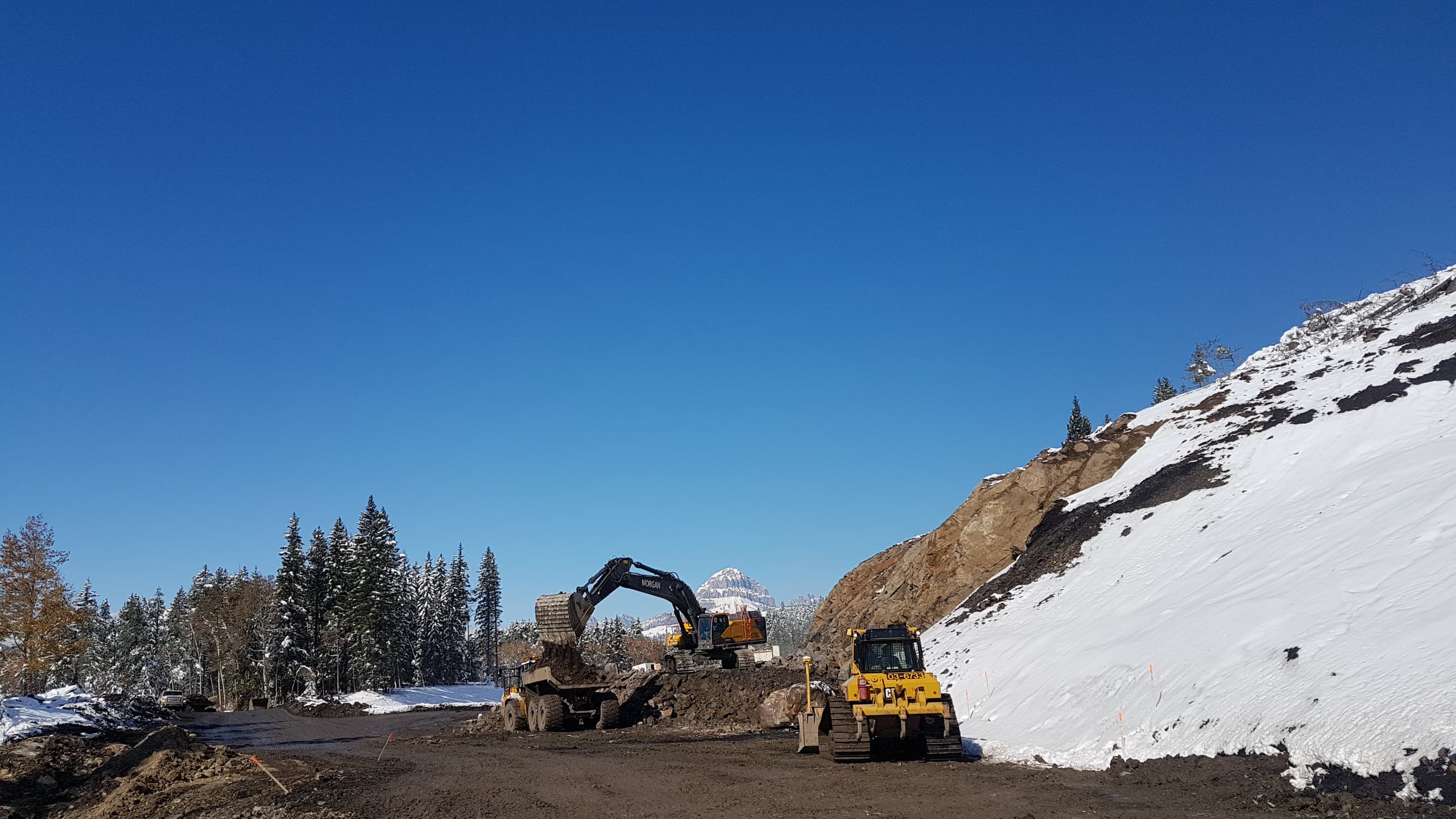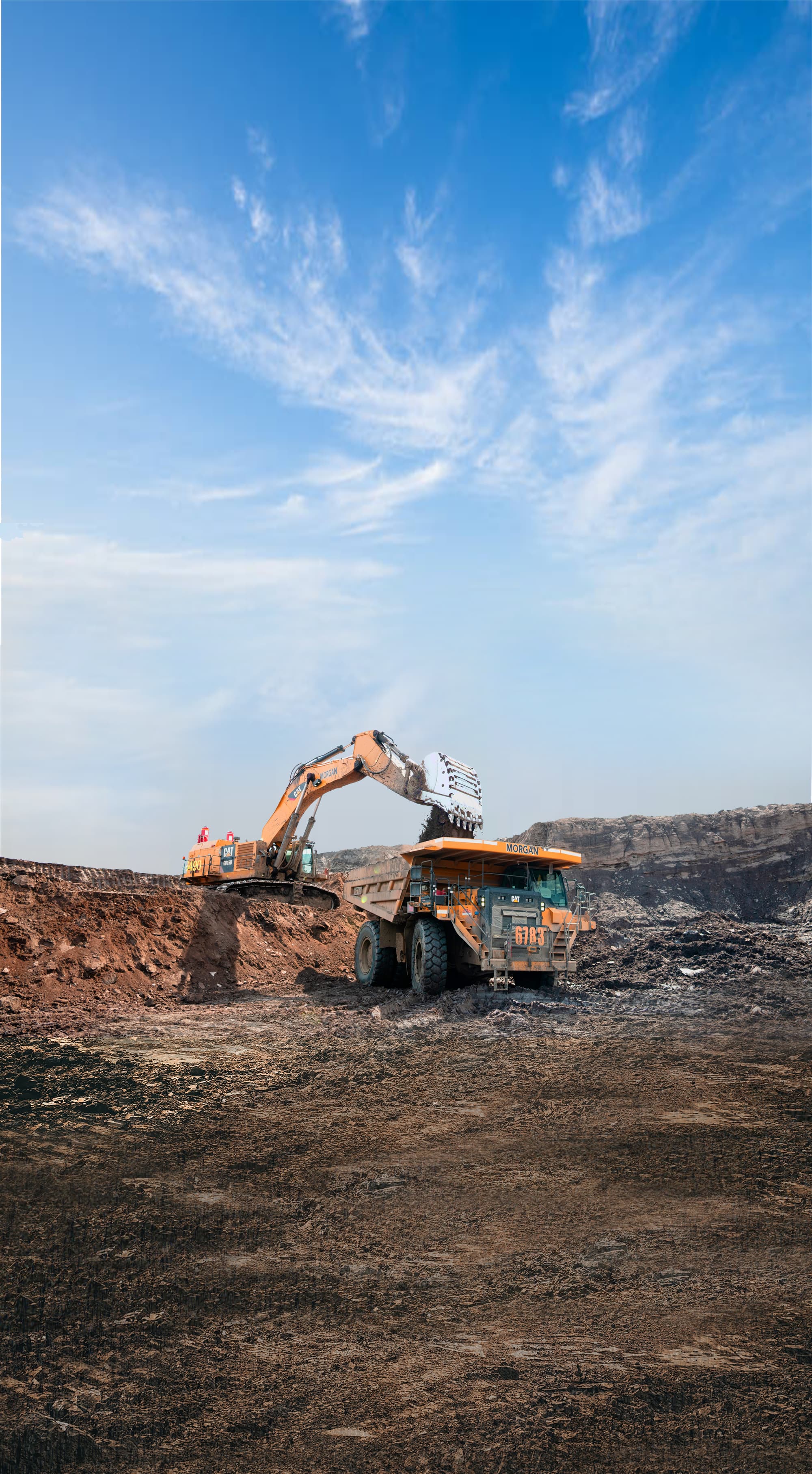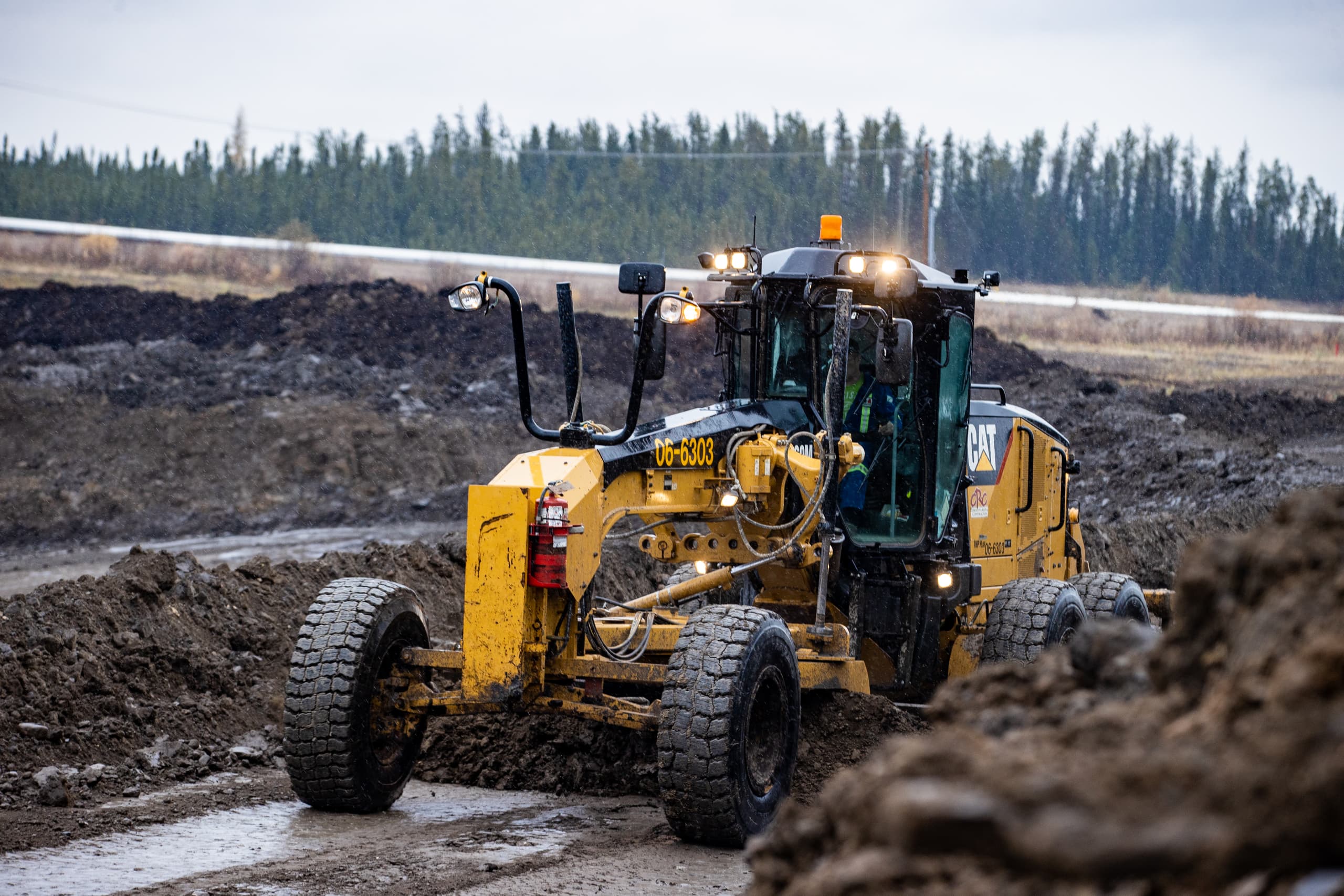 Industry Leading Technology
The right tools for project success
We use Trimble Business Center and AutoCAD Civil 3D to calculate volumes, develop machine models, create designs and compile and analyze all of our machine and field survey data.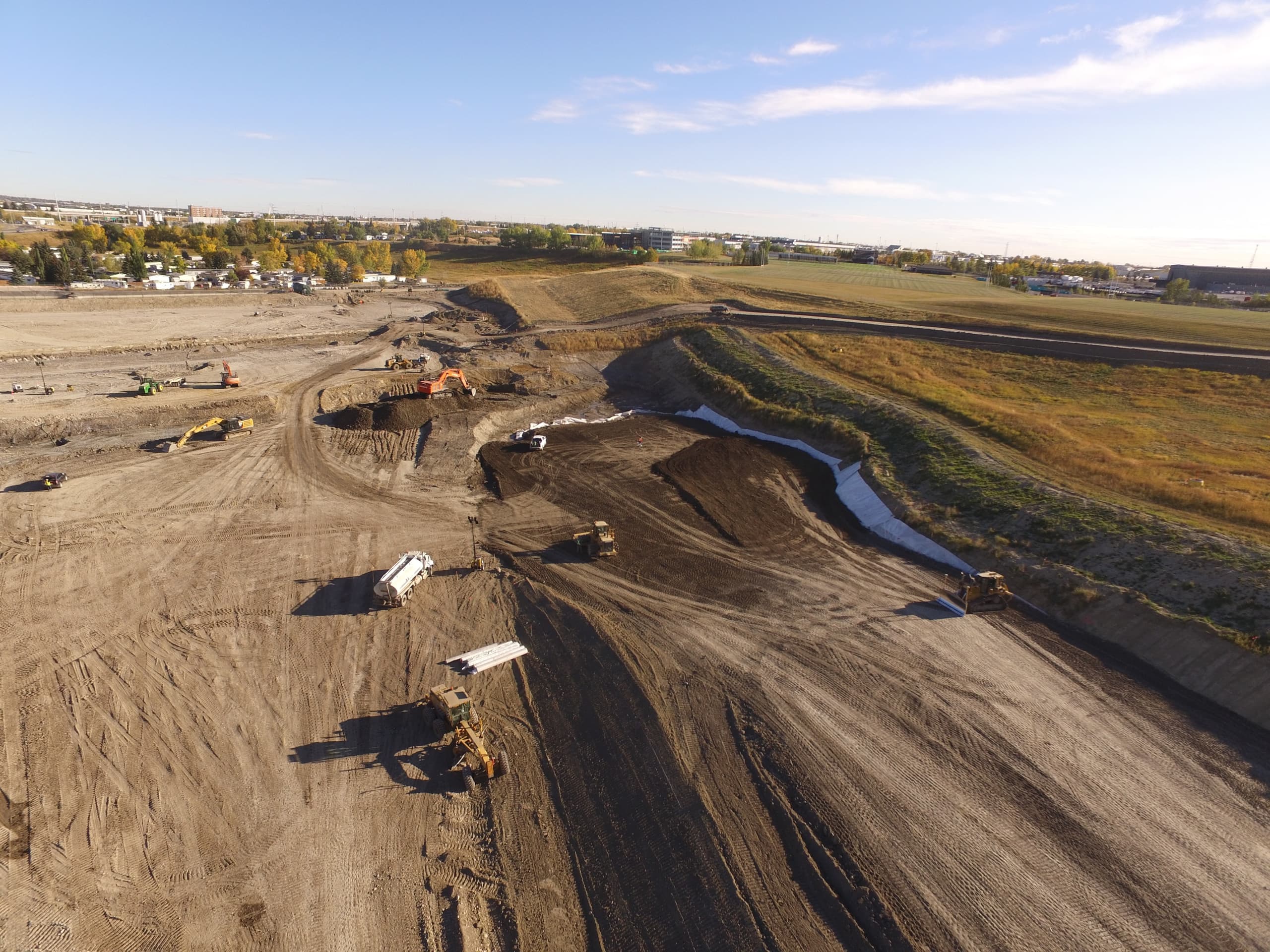 Project Experience
Experience and capability
Our experienced estimating and project management team collaborates with our clients during the estimating and constructibility stage to identify project execution efficiencies.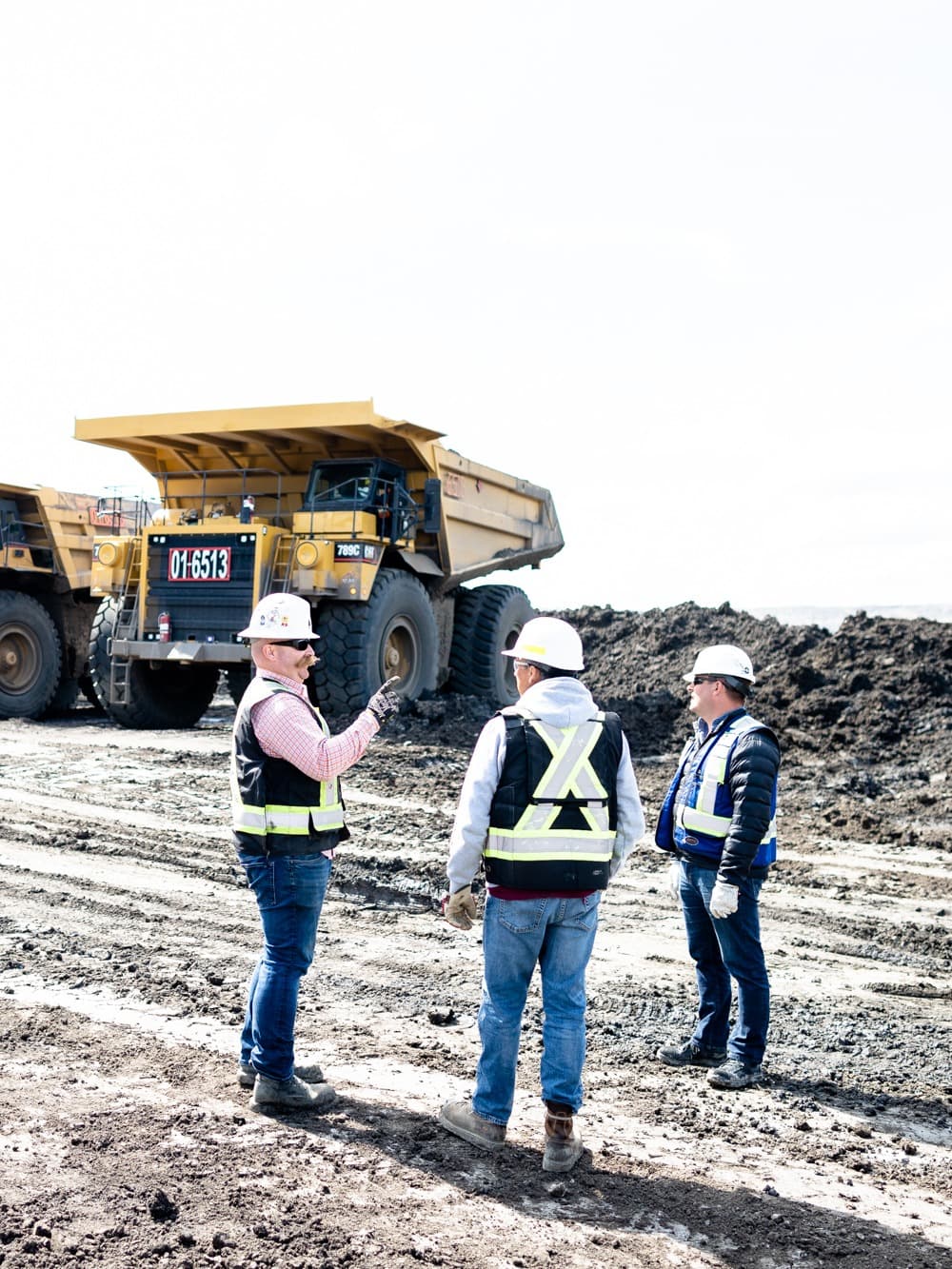 Why Morgan
Exceptional project delivery from start to finish
Morgan is committed to providing exceptional quality and service. Our team strives for excellence in all aspects of project execution, from planning and design to construction and delivery.
Prime contractor experience

Taking responsibility for the safety of all workers on the project, ensuring our obligations as the Prime Contractor are managed.

Advanced Canadian drone pilot license

Advanced Canadian Drone Pilot License issued by Transport Canada which enables us to safely and legally fly drones within controlled airspace.

Diverse haul truck fleet

Our expansive equipment fleet ranges from 40T to 200T trucks that are selected based on ground conditions and project quantities.

Machinery for high-volume projects

Production loading excavators, such as the Cat 6015 model, are utilized for production-driven or large quantity projects.

Reliable equipment and technology

GPS grade control technology on our dozers, excavators, and graders, to efficiently and accurately place materials with pinpoint precision.
Our goal is to provide value to our clients. At Morgan, we manage our projects with a Lean lens. We seek to provide value to the customer at every step of the process while minimizing waste. Through a constant cycle of planning, doing, checking and adjusting (PDCA), we enable transparent communication and ensure project quality.
Opportunities to identify value

Through examination of heavy civil construction processes, such as project planning, material management, and equipment utilization, we identify opportunities to improve efficiency and reduce waste.

Eliminating the eight forms of waste

Overproduction, waiting, defects, over-processing, excess inventory, unnecessary motion, unused talent, and transportation. By understanding these forms of waste, we can work to eliminate them and refine our approach.

Process flow

We analyze the flow of materials and information through each stage of the construction process, from planning to delivery, identifying areas of inefficiency and trimming.

Establishing pull

Work is only initiated when there is demand from the next stage in the process. By following this principle, we avoid overproduction and minimize the creation of waste.

Continuous improvement

Through ongoing analysis and development, we evaluate our processes and constantly look for ways to improve efficiency, quality, and safety in the heavy civil construction industry.
We want to hear from you
Interested in working with us on a project? Looking for employment? Let's chat!
Contact Our Team
View Career Opportunities