Services offered
From initial site development, to mine site closure and reclamation
We have proven experience in developing the infrastructure necessary to construct and manage mine sites across North America. We maximize the value of our services by working collaboratively with clients to ensure that we focus on the critical details in making a project successful.
Contract mining
Morgan provides a turnkey contract mining service to meet all the needs of our resource extraction partners.
Tailings dams
Full-spectrum construction of tailings dams including dam cores, filter zones, buttressing, and liners.
Road construction and maintenance
Construction of mine haul roads, site roads and paved roads.
Soil stripping and reclamation
Experienced in stripping, separating and salvaging soils; as well as large scale reclamation of mine sites.
Heap leach pads
Complete heap leach pad solutions, including all earthworks, pipe work, and liners.
Pond construction
Construction of operation and environmental ponds, including: compensation ponds, sedimentation ponds, polishing ponds, and sumps.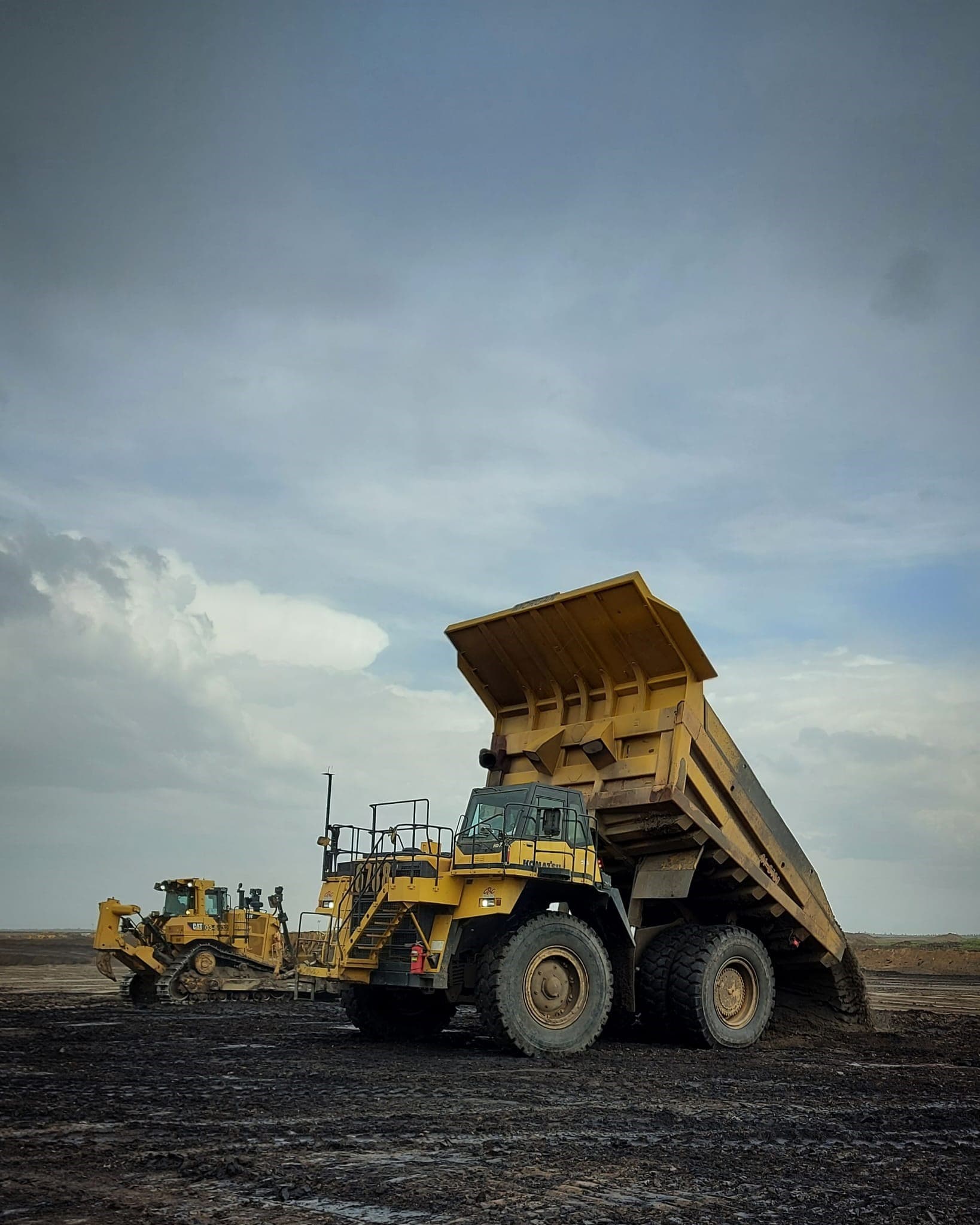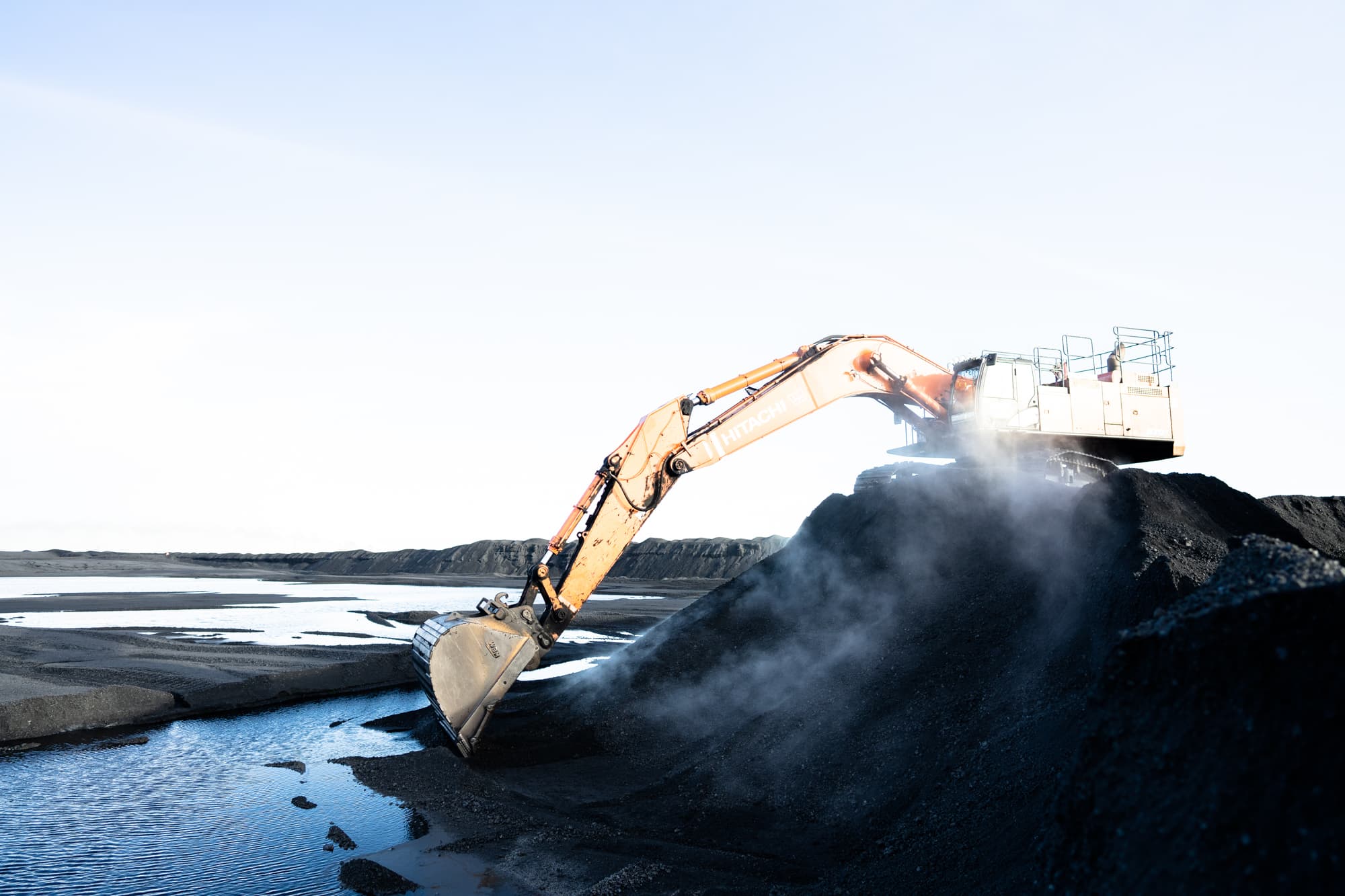 Commitment to safety
Safety-first approach for project success
Safety is at the forefront of our values. To ensure site safety on complex and large scale mining projects, we do the essential work of proactively planning and creating a site-specific safety management plan with the necessary measures to get our team home safely every day.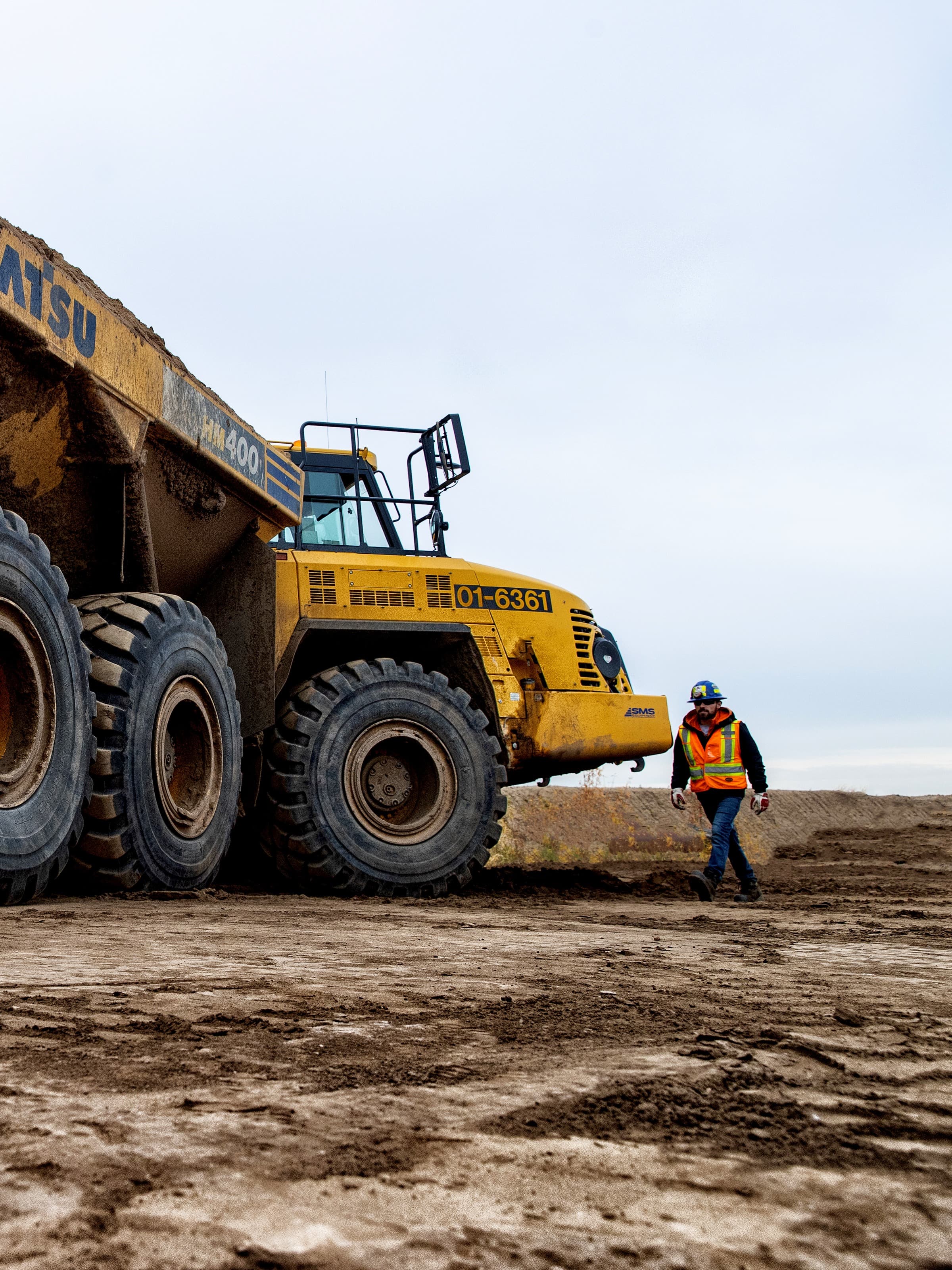 Industry Leading Equipment
Cat 390 Excavator Super Ripper: ready to rip!
The Cat 390 Excavator Super-Rippers, capable of efficiently breaking up large sections of frozen earth or rock for easier loading, increased project efficiency in a variety of ways. But our capability doesn't end there. This is just one example of how our team has leveraged industry-leading technology for our clients advantage.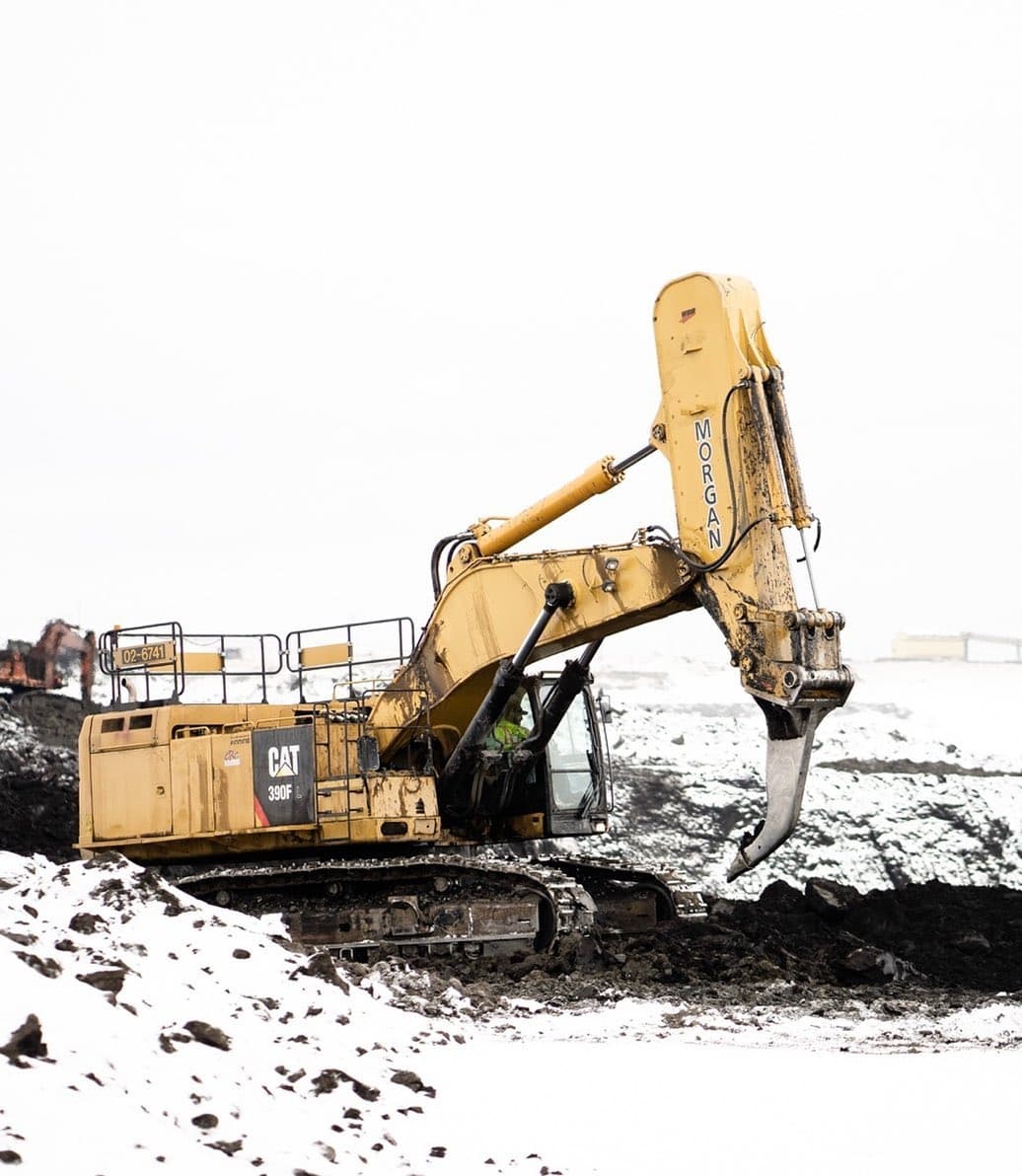 Why Morgan
Your mining project - done right
Morgan's capabilities in the mining sector are backed by years of experience in oil and gas construction. Our highly qualified team and equipment capabilities enable us to handle large-scale projects across diverse mine site conditions.
Engaged project execution

Collaborating with mine owners on constructibility reviews and front-end planning to ensure projects are completed safely and efficiently.

Innovative safety systems

Ever-evolving safety systems that ensure mine hazards are thoroughly understood and effectively mitigated to keep our employees safe.

Capable fleet

Extensive fleet of haul trucks (with capacities of up to 200 tons) that are fully equipped to take on multi-million ton haul projects.

Industry-leading equipment

Industry leading Cat 390 Excavator super-rippers designed to rip large areas of frozen ground or rock to facilitate material for loading.

Experienced teams

Established project management teams that are proficient and experienced with planning and executing work in mining environments.

Flexible team capacity

Ability to transfer or recruit additional skilled Morgan workers to effectively manage increasing manpower demands for large mine projects.
At Morgan, we manage our projects with a lean approach. We seek to provide value to the customer at every step of the process while minimizing waste. Through a constant cycle of planning, doing, checking and adjusting (PDCA), we enable transparent communication and ensure project quality.
Opportunities to identify value

We strive to identify value through careful examination of mining processes, seeking out areas where resources may be wasted or where processes could be optimized.

Tools to identify the eight forms of waste

Overproduction, waiting, defects, over-processing, excess inventory, unnecessary motion, unused talent, and transportation. By understanding these forms of waste, we can work to eliminate them and refine our approach.

Process flow

To optimize mining processes, we analyze the flow of materials and information through each stage, identifying areas of inefficiency and working to streamline every aspect.

Establishing pull

Work is only initiated when there is demand from the next stage in the process. By following this principle, we avoid schedule slippage and minimize the creation of waste.

Continuous improvement

We regularly evaluate our processes and look for ways to improve efficiency, quality, and safety. Through ongoing analysis and development, we work to ensure that our clients receive the best possible results from our mining construction services.
We want to hear from you
Interested in working with us on a project? Looking for employment? Let's chat!
Contact Our Team
View Career Opportunities